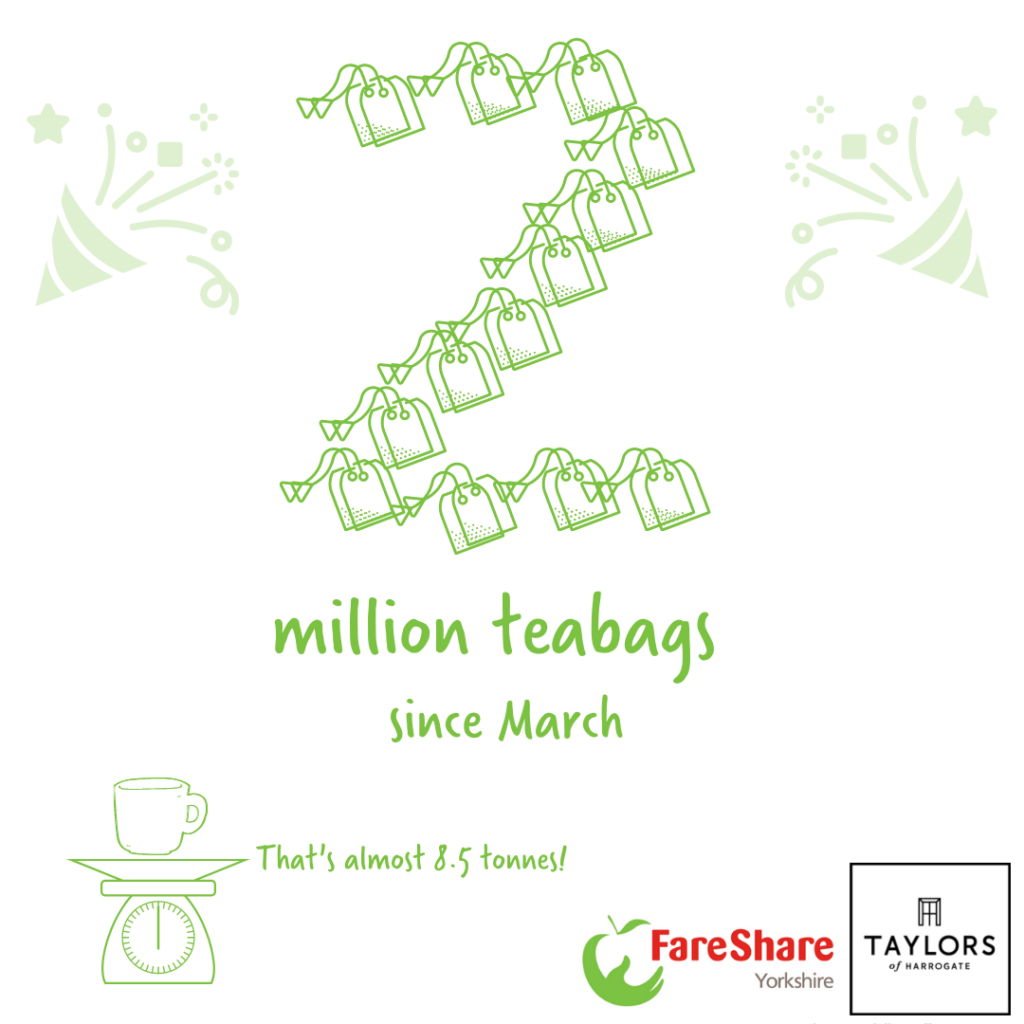 Our wonderful partner Taylors of Harrogate have reached a milestone achievement at FareShare Yorkshire.  
Since mid-March when the first lockdown came into force, the Harrogate-based company has donated an incredible 2 million teabags to our Barnsley and Leeds site – that's almost eight and a half tonnes of tea!
Jonathan Williams, Head of Development at FareShare Yorkshire said, "We are extremely grateful to Taylors of Harrogate for its immense generosity over the last 9 months. Tea is an essential part of offering comfort and support at every single charity and community organisation that we have the privilege to support.
It has been an extremely challenging year for all of our Community Food Members (CFMs) and the extraordinary kindness of Taylors of Harrogate has enabled hundreds of them to access tea multiple times.  Our CFMs currently support an average of over 30,000 individuals each week so 2 million bags of Yorkshire Tea have been an invaluable support."
Here are just a few photographs of the many trips made to FareShare Yorkshire, which have so far gone out to 260 charities and community groups on the frontline…