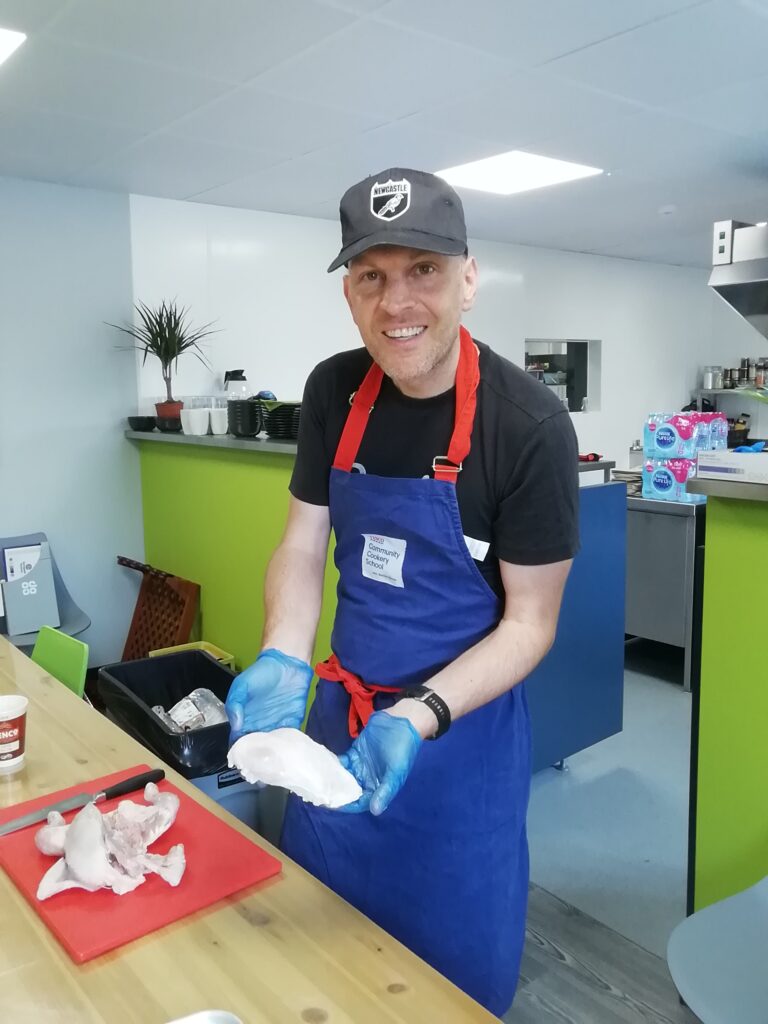 In March 2020, FareShare Yorkshire launched The FullCrumb Kitchen thanks to the generous support of HSBC, Albert Hunt Trust and Barnsley and Rotherham Chamber of Commerce.
This exciting new initiative would help us support individuals and Community Groups to get the best out of the surplus food we have available at FareShare Yorkshire.
We have partnered with Jamie's Ministry of Food to provide 8 week cooking classes for our volunteers and our fabulous Chef Chris providing ongoing support, cooking ideas and recipes.
Social Media:
Chris has set up social media channels to keep everyone up to date with what's going on in the kitchen. He uploads regular content like recipes, videos and cooking tips. Follow him on his social media channels below:
YouTube – https://bit.ly/2YnjTqe
Instagram – https://www.instagram.com/fullcrumbkitch/
Twitter – https://twitter.com/fullcrumbkitch
Facebook- https://www.facebook.com/FullCrumbKitch/
"I really enjoyed taking part in the cookery course with Chris. I used to be too nervous to cook from scratch, but now I cook all the time at home!"