We sat down with The FullCrumb Kitchen Project Manager, Chris (socially distanced, of course), to discuss his classes, future plans and how he got involved with FareShare Yorkshire.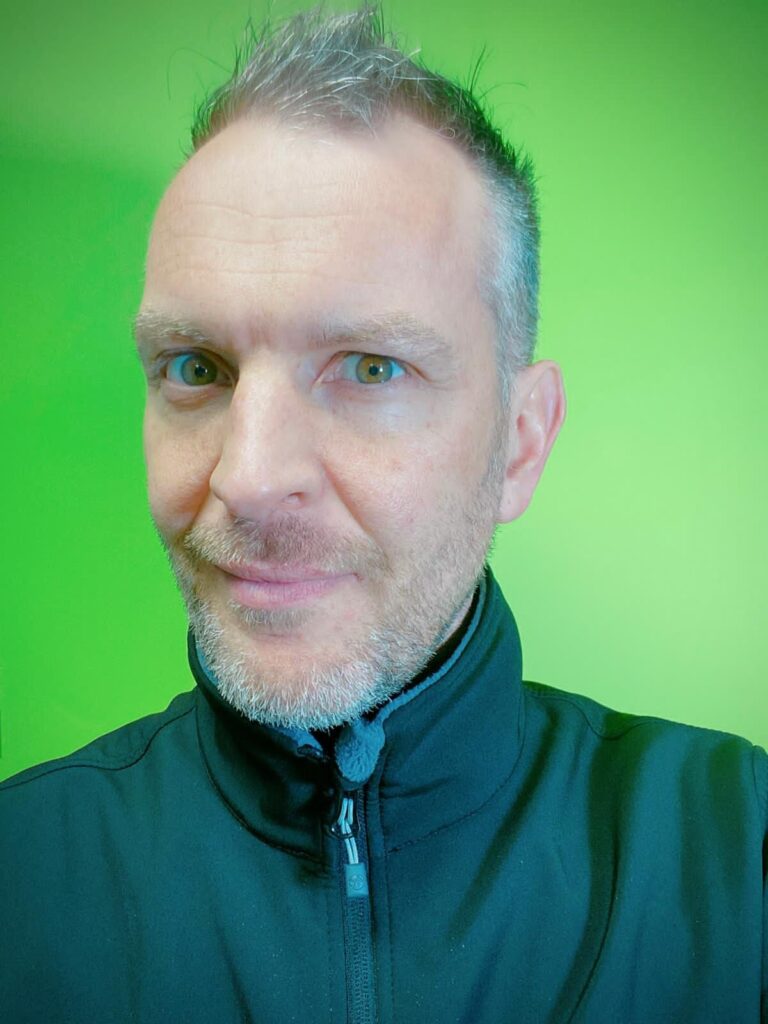 Hi Chris! How did you first get involved with FareShare Yorkshire?
By complete accident! I had been working on a 3-way project with Jamie Oliver, FareShare & Tesco around the UK delivering cooking classes to community cooks, who used surplus food from FareShare. On one of these sessions I met Gareth, the CEO of FareShare Yorkshire, and we had a chat about a fantastic vision he had of opening up a kitchen and supporting the Community Food Members with cooking skills and recipes using surplus food. It just so happened that my contract on the project was coming to an end when FullCrumb Kitchen was due to launch. I jumped at the opportunity.
What kind of cooking courses do you deliver? What impact do they have on the students/volunteers?
The main focus is to provide practical support to our CFM's with cookery lessons, recipe ideas and practical skills. However, we are also fortunate to be able to deliver Jamie's Ministry of Food courses from the kitchen to our staff and volunteers. These classes focus on cooking healthy nutritious meals from scratch along with some basic hygiene and nutritional knowledge. As well as learning these skills the course also helps with the students confidence in and out of the kitchen.
Tell us about the importance of your classes.
Being able to cook from scratch is invaluable, there are several barriers to why people don't and instead rely on takeaways or ready meals. However if you have basic skills you can make fresh healthy tasting meals which will benefit your health and pocket. Empowering the guys with the confidence and skills is an amazing thing and to see the results they achieve is why I do it.
Covid-19 has had a big impact on how FareShare do day-to-day tasks. How has The FullCrumb Kitchen adapted to this?
Despite many of the public facing cookery centres having to close, we have been fortunate to run socially distanced courses for our staff and volunteers. This has kept everyone fed as well as given the guys the skills to fend for themselves at home through lockdown. Obviously we had to follow strict guidelines but we are happy with what we achieved. 
What are the future plans for The FullCrumb Kitchen going into 2021?
We are hoping (like everyone) that things improve and we can really show what the kitchen's like in full swing. More CFMs doing the one day course, training new volunteers and those on employability courses. Looking at delivering the courses to our Leeds team. In addition to that, we really want to build up our social media content with fab recipe ideas using surplus food from FareShare. Ultimately, its to engage and support all the amazing community cooks with recipes and food skill training to make fantastic meals for those most in need.
You can keep up with Chris' antics in The FullCrumb Kitchen via his social media channels. He posts daily updates and recipe tips too:
Facebook: The FullCrumb Kitchen
Instagram: @fullcrumbkitch
Twitter: @fullcrumbkitch
Youtube: The FullCrumb Kitchen