We are celebrating a brilliant milestone for Muller here at FareShare Yorkshire.
50 tonnes of delicious surplus milk have been donated to us since they became donors in October 2018 – that is equal to a fantastic 89,600 pints!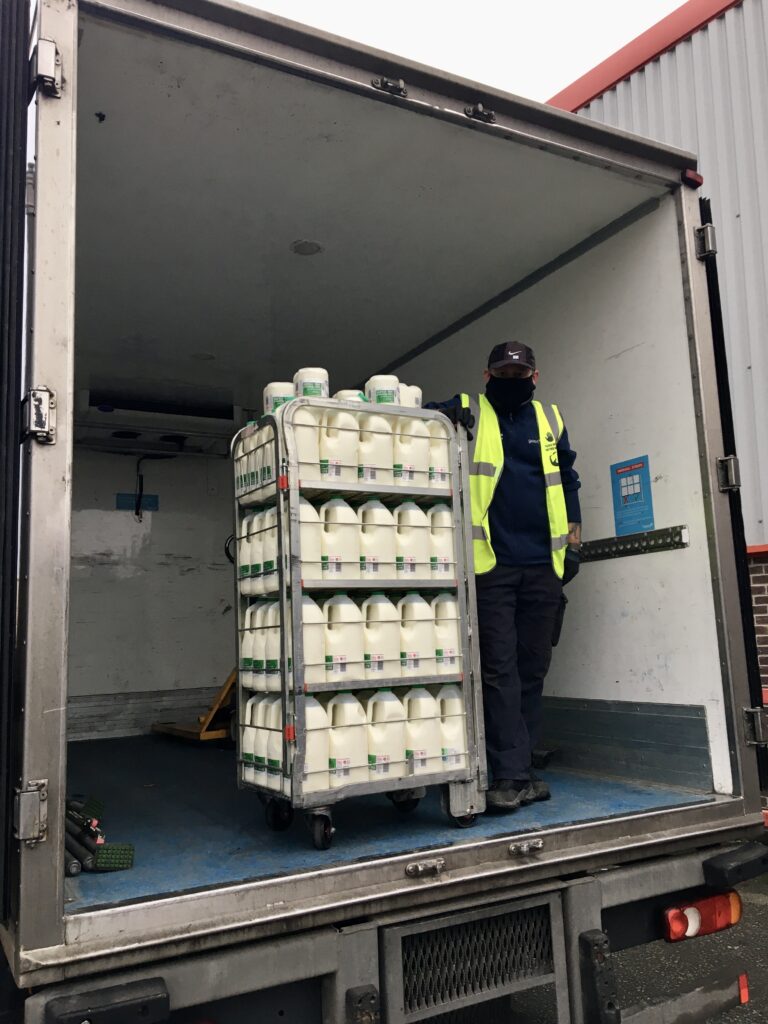 The Normanton-based manufacturer has been donating quality surplus milk to us for over 2 years and were one of the first suppliers to use our brand new RLS transport solution in November 2018. They donate everything from school milk cartons, to large bottles of milk and were our 10th biggest supplier out of 530 in that 2 year period.
We are so grateful to Steve and his colleagues for being so helpful and generous to FareShare Yorkshire and we can't thank them enough for all of the milk they have supplied for our Community Food Members.
The milk goes straight to our regional centres in Leeds and Barnsley and then back out to vital frontline organisations. This helps them immensely, as it allows them to provide people in need with a rich source of calcium.
Eimer Brown, Development Officer at FareShare Yorkshire, said: "We are incredibly grateful for all that Muller has provided, especially during this challenging year. I am a big believer in the power of a cup of tea to bring people together, this is very evident at all of our CFMs and the milk Muller provides is a big part of this. We also support around 40 schools, many of whom use the milk as part of their vital breakfast clubs, giving children all across Yorkshire a great start to their day ."