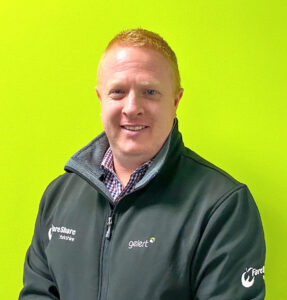 FareShare Yorkshire has been recognised in the New Year's Honours List for its work supporting front line community groups with surplus food. Our CEO Gareth Batty receives an MBE for Services to the Charity Sector through his work leading the charity since 2013.
FareShare Yorkshire works with a wide range of national and regional partners to redistribute surplus food to over 400 charities and Community groups who provide support for individuals and families in the community.
Between 2013 and December 2021 FareShare Yorkshire redistributed more than eight thousand nine hundred and forty-two (8,942) tonnes of food to its Community Food Member network – helping provide the equivalent of nearly 21.3 million meals.
The Charity also supports its hard-working volunteer's and trainees by delivering Employability Programmes in its warehouses and at the recently opened FullCrumb Kitchen cookery school, helping both individuals back in to work and those starting their journey into sustained employment.
Gareth Batty MBE said: 'I am humbled to be included in the Queen's New Years Honours List and receiving an MBE in recognition of the work of FareShare Yorkshire. The work of the charity would not be possible without our incredibly hardworking team of staff, volunteers and Board of Trustees, who's dedication and determination to make a difference is inspiring. My heartfelt thanks go to the 400 charities we work with each week who make it happen on the frontline, providing invaluable support through the provision of food. I am proud to accept this award on behalf of every single one of them.'