This February a superb training kitchen has opened in our Leeds Sub-Regional Centre thanks to our friends at the Albert Gubay Foundation. Our first FullCrumb kitchen opened in Barnsley just a few days before the first national lockdown in March 2020.  Brand new to his role as Project Manager, Chris Clyburn immediately had to find new ways to support our Community Food Members (CFMs) without delivering in-person classes to cover knife skills, ingredients budget and prep, sauce creation or menu development.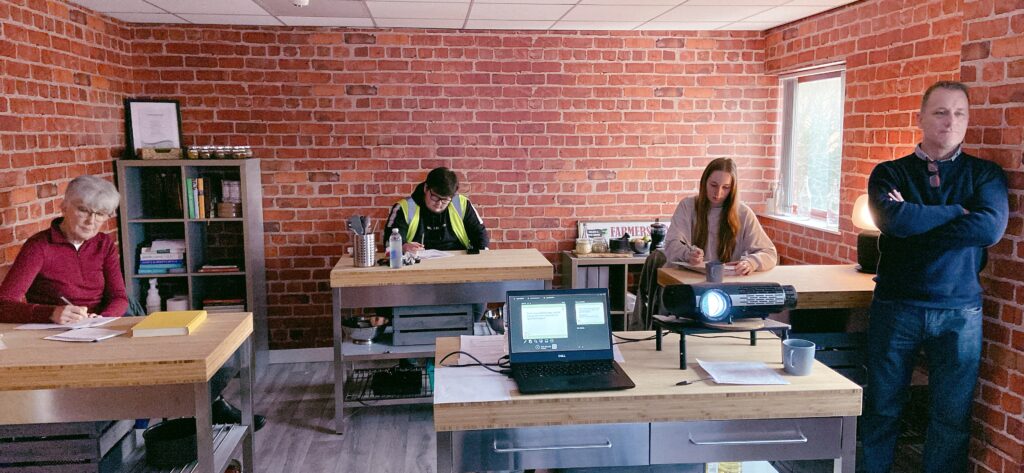 Using his many years of experience working with the Jamie Oliver Group and delivering Ministry of Food classes, Chris innovated time and time again to give 'long-distance' support and build a bank of valuable resources that will benefit our CFMs for years to come.
Fast forward to February 2022 and in Barnsley our colleague Chris has now delivered bespoke courses to 20 community cooks from across a wide spectrum of frontline charities as well as 80 Ministry of Food classes.
At the second FullCrumb Kitchen our wonderful new volunteer Julie is volunteering her time to deliver cooking classes and Mark our Head of Volunteering & Employability has already joined Chris in delivering a Level 2 Food Hygiene course.
By enabling us to deliver the FullCrumb Kitchen's work in Leeds, the Albert Gubay Foundation is supporting a huge array of charities across West and North Yorkshire who would struggle to bring their teams down as far as Barnsley for free training days with Chris.
To keep up to date with the FullCrumb Kitchen, visit his page here.
Chris has also set up social media channels to keep everyone up to date with what's going on in the kitchen. He uploads regular content like recipes, videos and cooking tips. Follow him on his social media channels below:
YouTube – https://bit.ly/2YnjTqe
Instagram – https://www.instagram.com/fullcrumbkitch/
Twitter – https://twitter.com/fullcrumbkitch
Facebook- https://www.facebook.com/FullCrumbKitch/