FareShare Yorkshire is currently in the middle of a number of projects to enable us to expand our provision to support more community groups accross the county.
In Barnsley we have some significant building work going on so we can better utilise the space in the warehouse. This includes the installation of a Mezzanine floor to create new office spaces and meeting rooms to free up the existing spaces to improve our volunteer facilities and training rooms.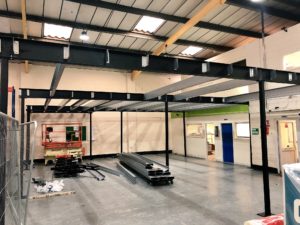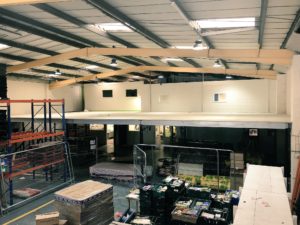 This work is scheduled to last for another 4 weeks and is being project managed by Nexus Workspace.
In addtion to the building programme we are also installing a new 36 sq mt walk in chiller so that we can accept and redistribute more fresh chilled surplus food to the groups we support.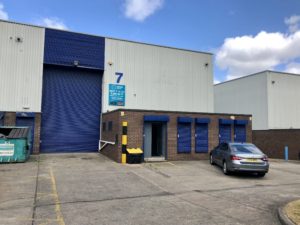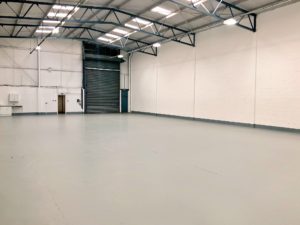 At our Sub Regional Centre in Leeds we are relocating to a new purpose built 5,500 sqft warehouse in the south east of the city. These premises are being co-shared with Leeds South and East Foodbank and working in partnership we will be able to significantly increase the number of individuals and community groups we support.
FareShare Yorkshire will also launch its employability programme in September 2018 with the support of the John Lewis Foundation.
We are committed to the continuation of food deliveries to community groups during this time but please can we ask that you bear with us as the operating conditions at times can be difficult.
If you have any queries or concerns please do not hesitate to contact us on 01226 213255 or email [email protected].
Thank you for your support!!