Each week we supply quality, in-date surplus food to community groups, schools and charities across Yorkshire. Whether you've seen our vans driving along the road, or our volunteers at the warehouse unloading stock, you have probably only seen a small portion of what we do.
We wouldn't be able to operate effectively without our loyal staff and volunteers, but it's not as simple as putting food into a crate and sending it on its way. Thorough visual checks, numerous pieces of paperwork and a strict cleaning schedule are just a few of the things that take place at FareShare Yorkshire … and that's only in the warehouse!
Our surplus begins its journey on arrival at one of our three warehouses in West or South Yorkshire. Our transport solution means we can collect a lot of food with our 7.5 tonne lorry and 3.5 tonne vans, allowing the process to go ahead with ease and efficiency at no extra cost to our partners. Once food arrives as the relevant warehouse, a team of volunteers are unload it, with forklift trained volunteers on hand to unload vehicles and set pallets down in the warehouse.
The next part is crucial, as we work together to sort through the delivery. This involves a supervisor logging every item onto our system GLADYS (Goods Logging And Distributing Your Surplus), performing quality checks and debagging items. Once the stock has been sorted into crates, it is put either to picking or storage depending on the food category and remaining life.
Ambient food is usually put onto a pallet and lifted into the two lowest levels of racking by one of our ITSSAR-accredited volunteers. It can then be picked as and when it has been allocated to an order. Similarly for the refrigerated stock, it is kept in our walk-in chillers to ensure it remains the right temperature, before being added to an order.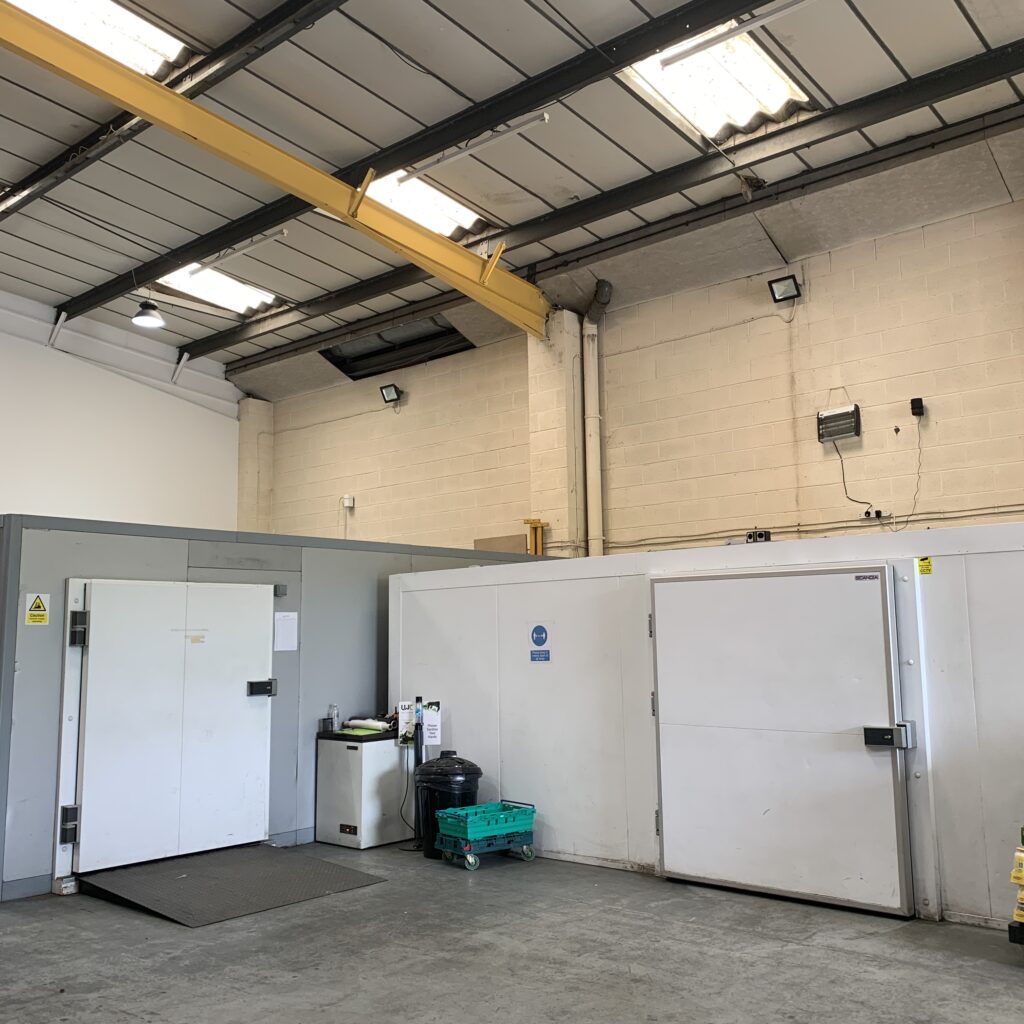 When the day arrives to collect or receive delivery of food, our Community Food Members have a completed allocation in the form of dispatch and picking notes. These provide us with full traceability on all the food we redistribute.
Our volunteers use them as a guide in the warehouse to pick the relevant items and put them into crates, stacking them together safely. More quality checks take place again, ensuring everything is ready for when the deliveries or collections take place e.g. that trays are not in disrepair or stacked too full. Once all the orders have been picked, they are kept in our chiller overnight and loaded onto the vehicles the next morning ready for deliveries, along with any temperature sensitive items like bread and bananas.
If one of our 400 Community Food Members arrives for a collection, our brilliant volunteers greet them and load their food into the vehicle. Kanga boxes are leant to charities where chilled or frozen foods are concerned.
The work doesn't stop there! Our vans are maintained to a high standard, to ensure our drivers rarely encounter trouble whilst on the road. Our vehicles take a lot of wear and tear, all averaging 12,000 – 15,000 miles each year. All of our volunteer drivers perform a full range of daily checks on the vehicles and we have a dedicated volunteer, Gareth, that expertly performs any repairs or part replacements needed.
All the deliveries are taken out across Yorkshire in crates to keep the load steady, and these are then returned to us once emptied. All our trays are the property of partners, as are all pallets and cages. Every one of these needs returning. It's then up to our hardworking warehouse volunteers to sort through the returned crates and pallets, wash them and make them ready for return or reuse.
We have a strong team that work day-in and day-out to ensure everything runs as smoothly as possible. It's truly a team effort and FareShare Yorkshire is immensely grateful for the dedication of all our staff and volunteers.