As we approach the end of June, we're having a look at how far our Kickstart team have got since they first began. We have teams across our Barnsley and Leeds warehouses taking part in the Kickstart programme, all learning skills and building their knowledge over 6 months with us.
At present, we have 4 individuals in Leeds split across our YSH and SRC warehouses and 4 individuals at our Barnsley warehouse.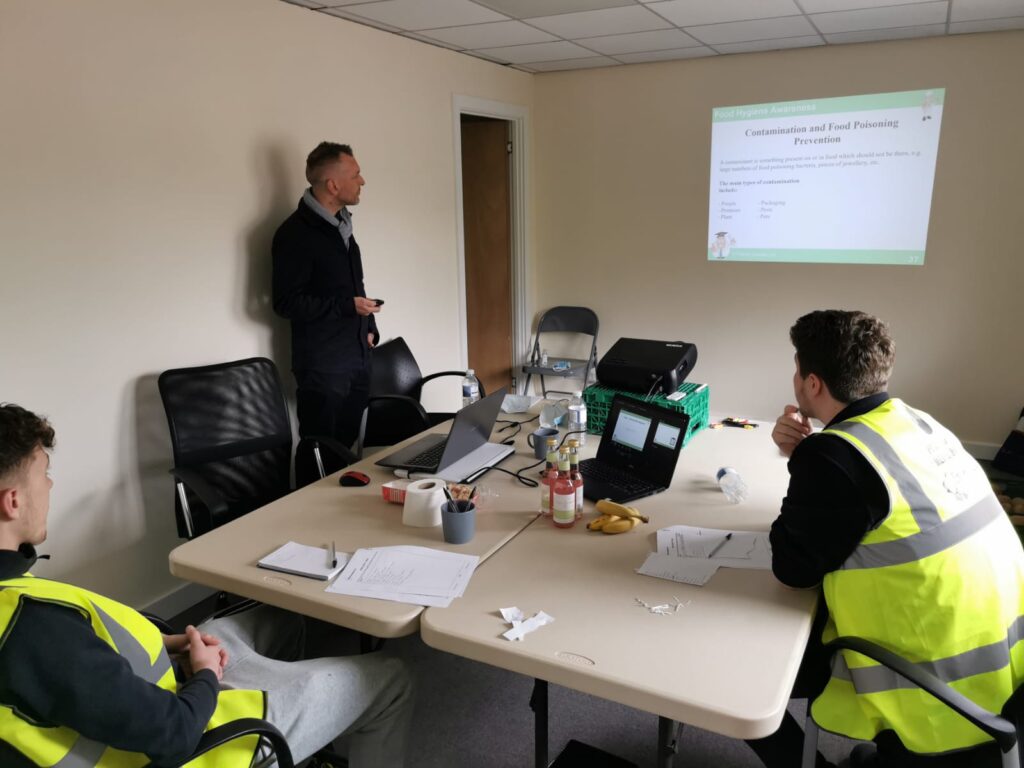 So far, the Leeds team have completed their Manual Handling and Food Hygiene courses. The Ministry of Food course with Chef Chris is ongoing, with the course spanning 8 sessions across 8 weeks.
They hope to begin our accredited Gold-standard FLT training on 28th June with Head of Employability, Mark.
Over in Barnsley, most of the team have completed the Manual Handling and Food Hygiene courses with, again, the Ministry of Food course ongoing. The FLT training for the Barnsley bunch is set for 12th July.
In the next few weeks, Mark hopes that the Kickstarters can begin some online courses too. Mark said;
"We have acquired some laptops to share between the team, so we hope to get them started on some online courses soon. Health & Safety in the Workplace Level 1, Timekeeping and Cleaning in the Workplace are the first planned courses, with the aim to include as many as we can during their time with us.
"The programme has got off to such a great, solid start. We have already had positive feedback from the team and it's fantastic to see them progress, even though most have only been with us for a month."