We've had a brand new addition at FareShare Yorkshire, in the form of a new volunteer breakroom.
Until now, we had a tired looking space with limited food and drink facilities. Thanks to the support from ENGIE, the leading energy, services and regeneration company, we have a fantastic new redecorated breakroom space and improved lighting complete with a breakfast bar and new cooking and refreshments equipment.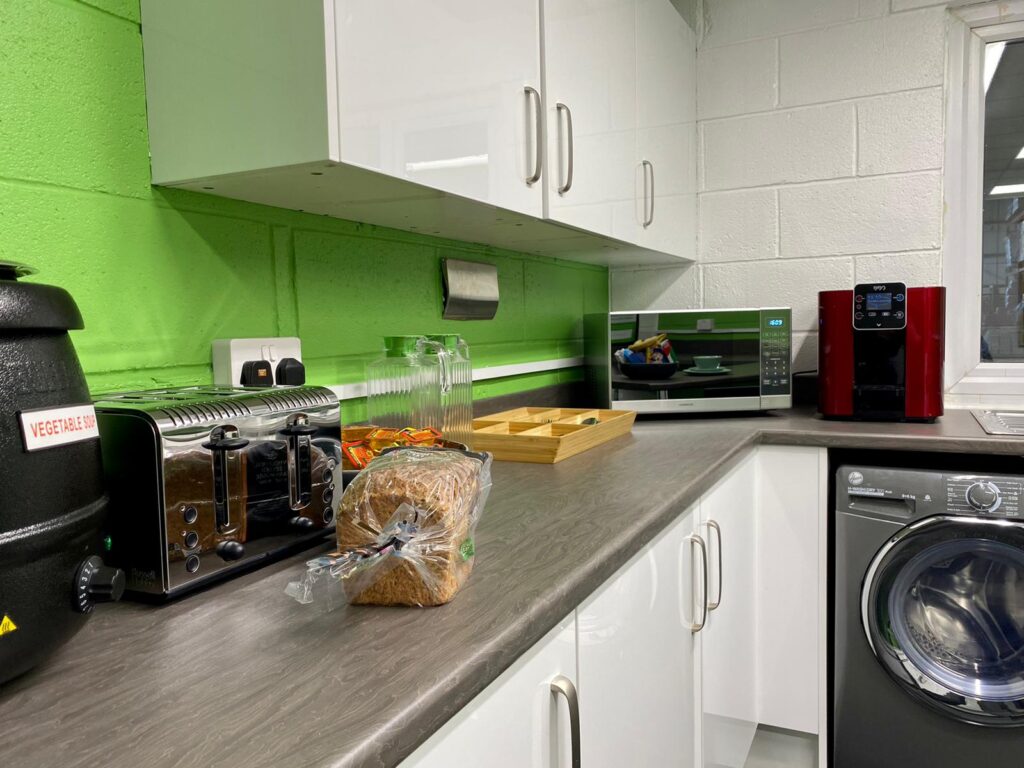 ENGIE have donated both their time and materials at our Barnsley warehouse for the benefit of our amazing volunteer team. It's now a new and improved space that the volunteers can enjoy a hot meal, hot drink and breakfast if they wish before they start the day.
We are incredibly grateful for this kind gesture from Engie, at a time when our volunteers have been working incredibly hard over the last 12 months supporting food provision during the Pandemic.
We look forward to using this kitchen space to its full potential once Coronavirus restrictions lift too, encouraging the volunteers to use their cooking skills from our very own Chris in The FullCrumb Kitchen to make their own meals and bring them in to eat during their lunch breaks.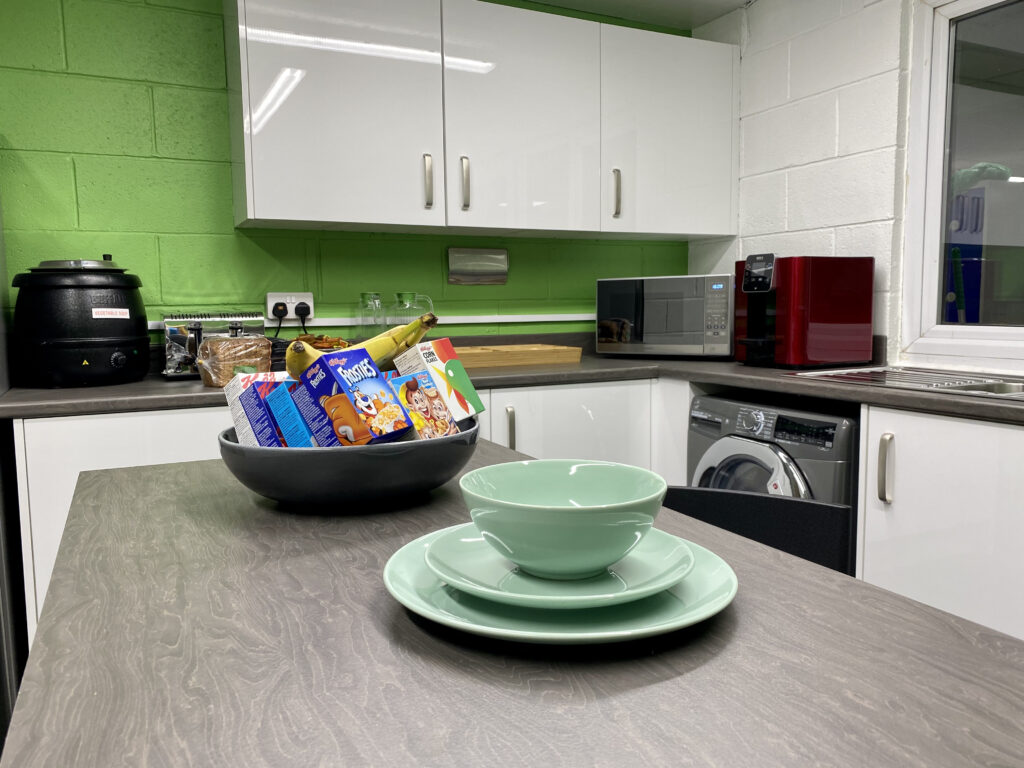 Gareth Batty – Chief Executive at FareShare Yorkshire said, "The intial approach and offer of support from Engie was incredible. We needed to renovate the facilities for our volunteers urgently and Engie came along at the perfect time to help us. To complete the works in such a short space of time, under the challenging wokring conditions we are all working under is testament to the professionalism of everyone at Engie who has supported this programme. We cant wait to start using the new facilities and when lifting of restrictions allow enjoy a meal and cup of tea all together."