We are really pleased to announce that we have now become an accredited centre for Level 2 Food Hygiene Training! With our two brilliant trainers, Chris and Mark, we are getting ready to roll this out with our Kickstart programme in April.
Mark, Head of Employability, and Chris, FullCrumb Kitchen Project Manager, will be carrying out the half-day course with volunteers and programme members, which consists of a presentation and exam at the end.
The course covers everything from pest control, to health and safety and even personal hygiene, with interactive sessions throughout. When guidelines allow, courses will take place in small groups, encouraging teamwork and discussion along the way.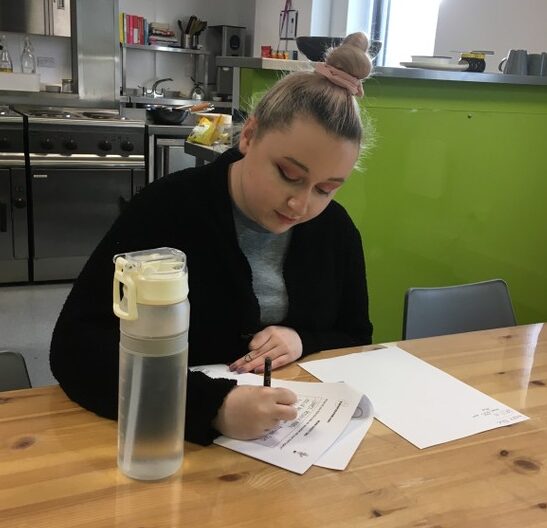 Our Development Support, Georgina, was first to participate in the course. She says:
"I definitely enjoyed the course. It was really interesting and informative; I think everyone who takes part in this will come away with something that sticks with them. I found it really beneficial and I can't wait to see our volunteers and programme members benefit too."
Chris, who delivered the course along with Mark, said:
"It was fantastic to run our first course here at The FullCrumb Kitchen. Being able to deliver the Level 1 & 2 Catering and Hygiene courses is a fantastic achievement for FareShare Yorkshire and The FullCrumb Kitchen. It will allow us to train our amazing volunteers and programme members on our employability and food courses to an industry standard that will open up opportunities in terms of employment and a possible career in the hospitality industry. To become accredited is the icing on the cake."